Maps and Directions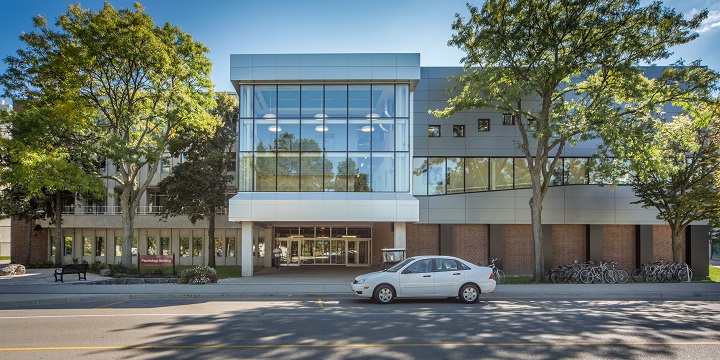 For detailed directions on how to get to campus, please visit the McMaster University webpage or email auditory@mcmaster.ca for general inquiries
We are located in the Psychology Building of the McMaster University Campus:
Enter the University from the Main St. West entrance (this is a right turn if you are coming from Downtown or the 403, and a left turn if you are coming from Dundas).

Make your first left which will take you in the direction of the campus (the turn is almost immediately after you have turned in off of Main St.). Do not follow the street towards the underground hospital parking.

Continue on that street to the stop sign at the end 

The Psychology Building is the big brown building on the left and has a sign on the lawn that says Psychology .You will see the 2nd floor LIVELab signs in the atrium above the main entrance. (see above photo)

At the stop sign, turn left and make a u-turn into one of the 3 parallel parking spots right outside that building. 

One of us will be waiting for you with a parking pass for you to put on your dashboard.